Coventry Cultural Challenge: Spaams
Increasing Participation in Coventry Cultural Events/Activities
The Coventry Cultural Challenge was a two-day event where teams were given access to the latest Coventry cultural data and asked to develop an idea/proposal that had the potential to 'make life better in Coventry'. At the end of the weekend, each team presented their ideas to a jury of experts.
We are not simply trying to increase awareness, we are trying to increase involvement.
Team Spaams
Presentation by Team Spaams (Recorded by: Maria Polodeanu, Reel Master Production)
Idea/Proposal
Team Spaams examined 2018−2022 data relating to people in Coventry attending cultural events and identified five categories that provide a better understanding of trends. These were:
type of event
time of year of the event
type of people attending
location of event
age of participants.
They suggested that changes to the profile and timing of events, as well as holding them in specific community areas, could be used to increase involvement of those people who do not currently participate.
Their recommendation was to use community centres as a place to train people and build up local community skillsets that would, in turn, enhance community engagement.
Team Members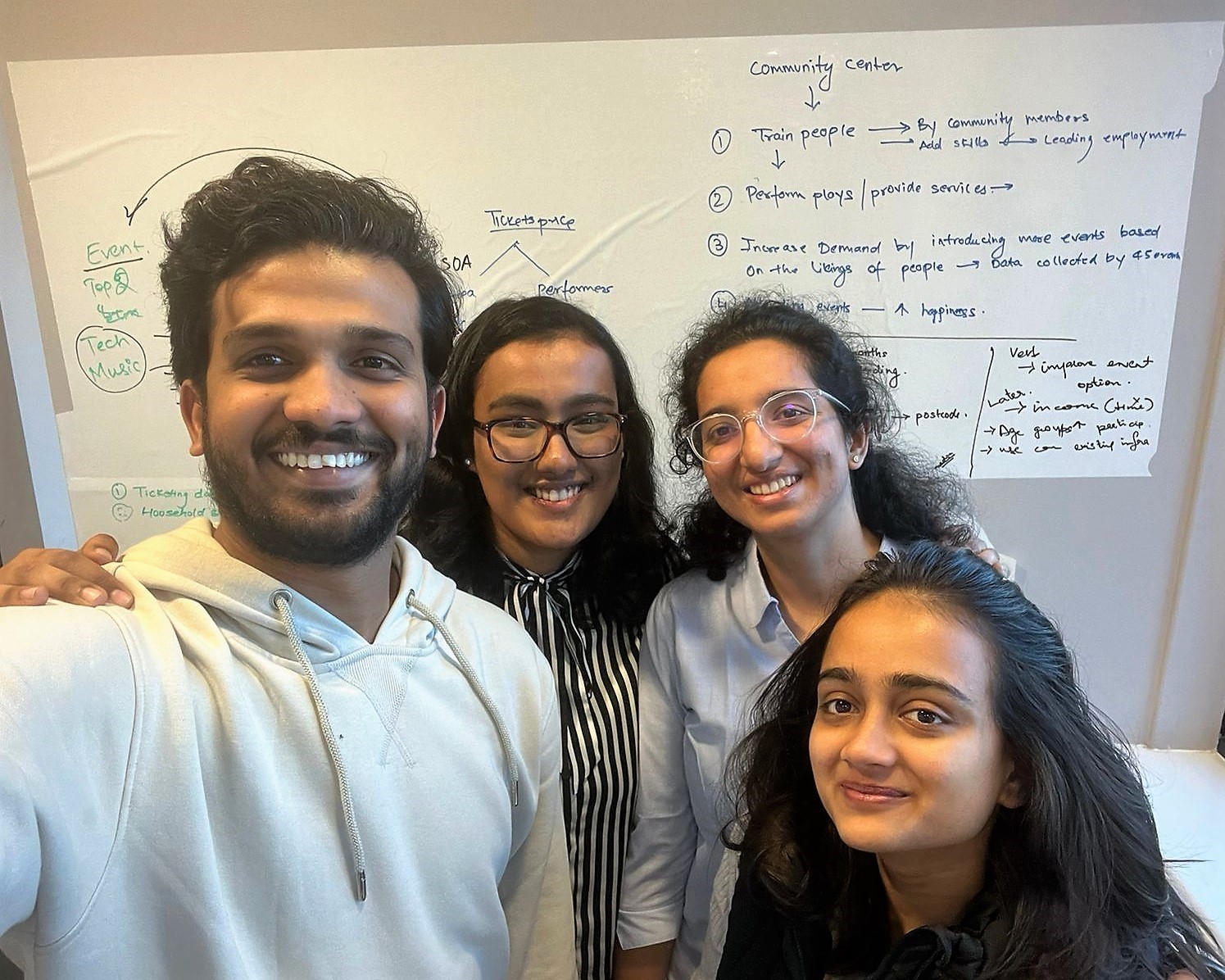 Team Spaams and their data analysis (Photograph: Prajwal Prasad)
This weekend was exciting and challenging for me and my batchmates Samiha Maipady, Ananya P, and Megha Kumar who took part in the Coventry Cultural Challenge organized by Coventry City Council and Coventry University. It was a two-day hackathon for artists, analysts, researchers, and coders proposed to come up with creative and innovative concepts and ideas that can 'make life better in Coventry' using data.
It was a brilliant opportunity to look at real time datasets and work on thematic questions. The event was well planned with timely pitches, brainstorming sessions, and real time feedback. A healthy competition resulted in us getting recognized for participation but we hope to try harder next time. It was fun to have you around, Yatharth Kher and Sonali Sachdev.
A huge thank you to Tim Hammerton, Viviana Sagredo, Si Chun Lam, Mark Scott, Tim Healey and all the organizers for the event. It was a great experience to meet some of the best in the industry.