Future Trends: Reasons to Co-Create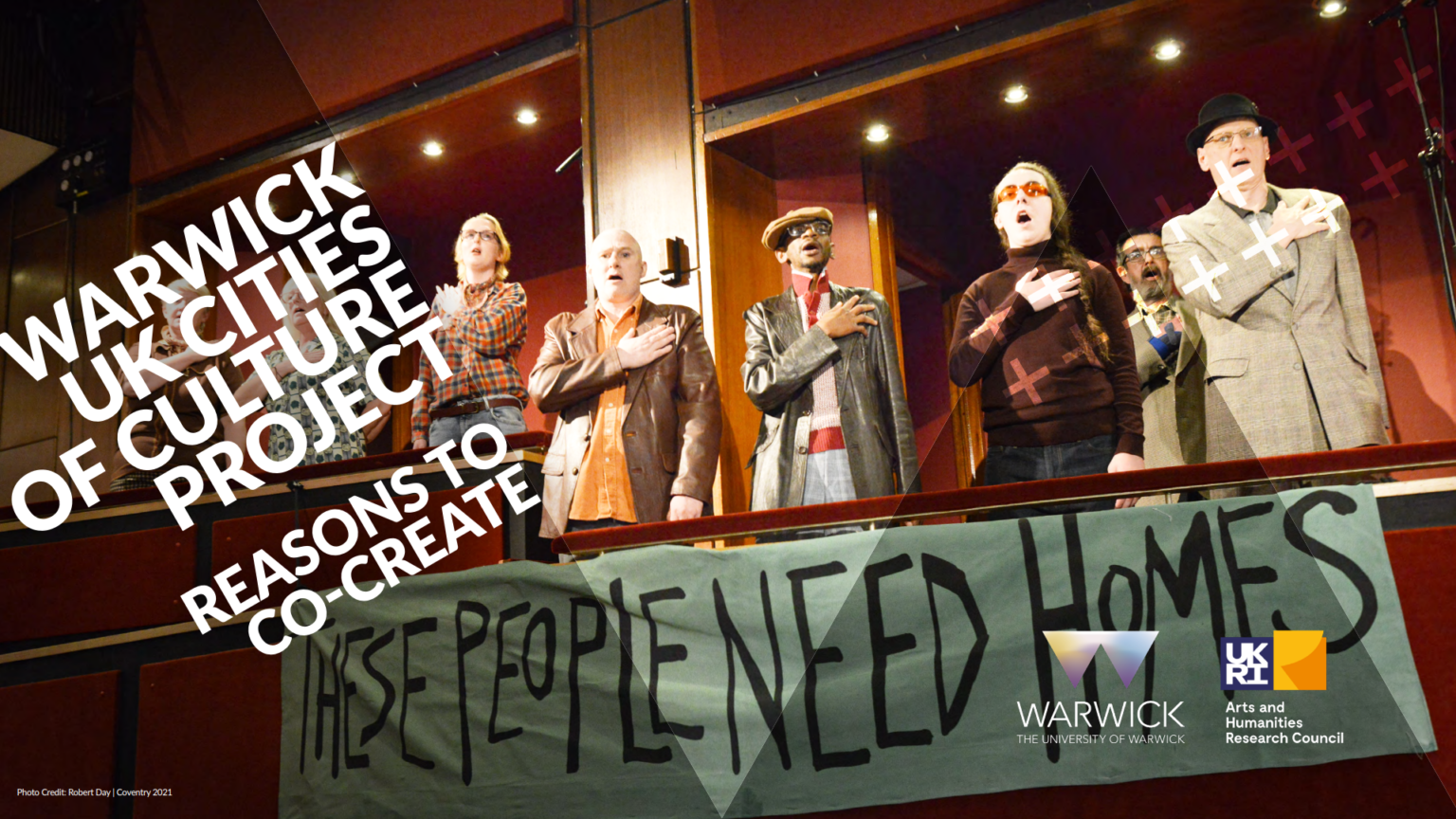 Reasons to Co-Create
Future Trends Series
The Future Trends series explores different aspects of Coventry UK City of Culture 2021 (UK CoC 2021). It aims to provide accessible, research-led accounts of issues related and relevant to the development of the UK City of Culture programme.
The paper was released in December 2022.
Summary
The paper begins by asking the question: co-creating is difficult, so why do it?
Co-creation is a popular term but the outcomes of co-creative practices and the reasons for doing it are poorly understood. This is a problem because, arguably, the value of co-creation cannot be understood independently of the reasons for which people co-create.
The value of co-creation is best understood in terms of what makes co-creation meaningful to those who participate.
Co-creation:
is a process (i.e. collaboration) that involves multiple stakeholders, who each come to the table with their own intentions and interests for the collaboration
eventually creates something that would not have come about had the stakeholders been working in silos. This 'something' can manifest in many ways
endeavours to create something that is meaningful to all collaborators. This aspect of meaning-making renders co-creation an apt object of investigation for the arts and humanities.
The paper includes two case studies that illustrate co-creation in practice during UK CoC 2021:
Theatre Next Door: Coventry's community centres joined forces to bring high quality performances to communities
Radford Bubbles Exhibition: community leaders in the Radford ward set up a UK CoC 2021 portrait photography project to take a snapshot of life during the pandemic; creating memories for future generations.
Recommendations
Recommendations for future co-created events are to:
identify imperatives and reasons for group co-creation in different contexts
study meaning-making in the context of co-creation
allow co-creation activities to be benchmarked, while respecting the principle that co-creation has to be assessed on grounds that are meaningful to those involved in specific projects
examine the patterns between the why, how, and what of co-creation.
Acknowledgements