(Animated) Reflections on Evaluating the UK City of Culture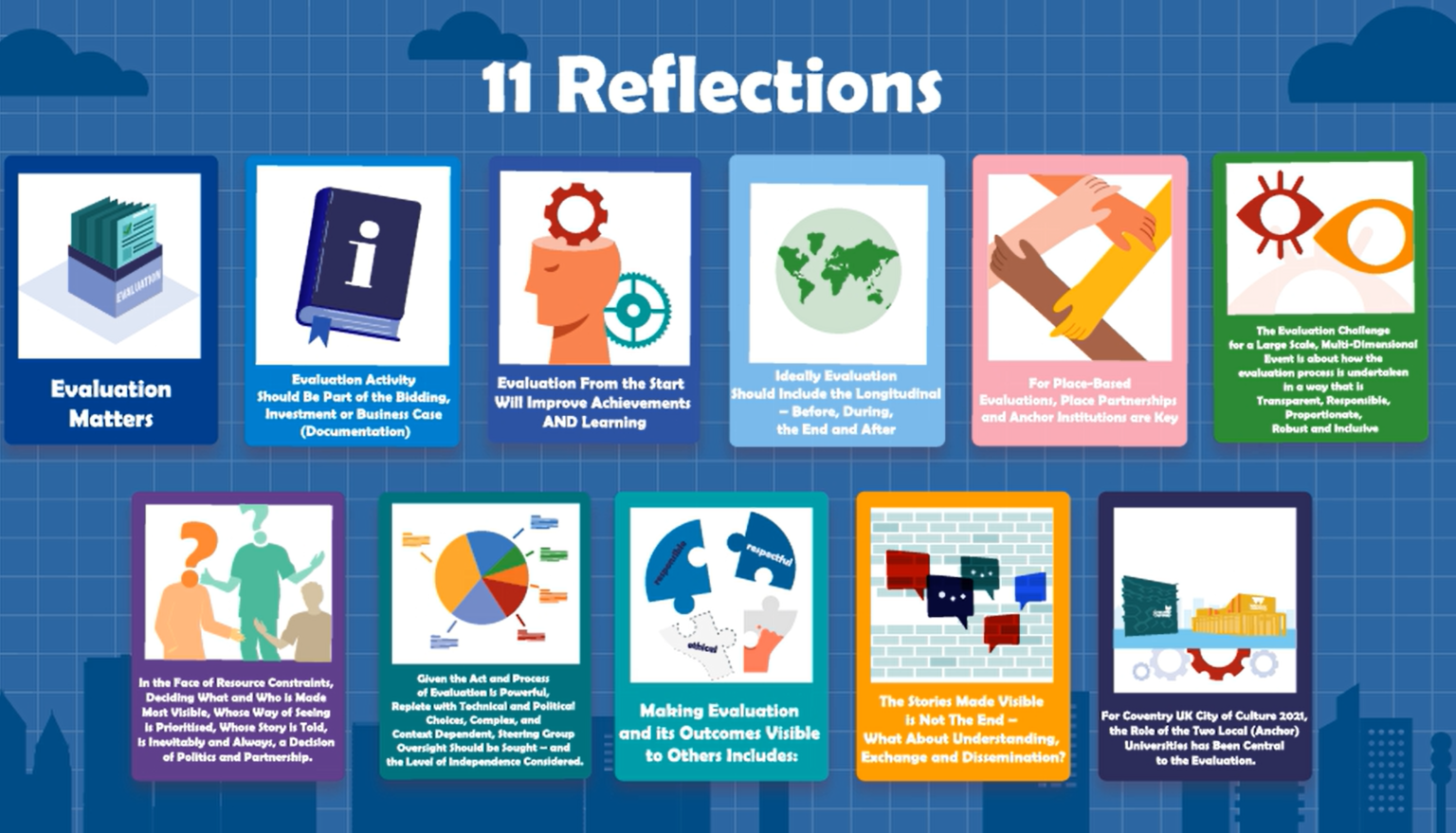 Reflections based on the evaluation of Coventry UK City of Culture 2021 (Image: Yikki Studio Ltd)
Background
Between late-2019 and late-2023, an independent monitoring and evaluation team − with representatives from Coventry University, the University of Warwick and Coventry City Council's Insights Team − met regularly.
Its role was to review the activity of Coventry UK City of Culture 2021 (UK CoC 2021) against the Performance Measurement and Evaluation Strategy that was agreed ahead of the UK CoC 2021 year.
Reflections
In early 2023, the team identified a series of reflections from its evaluation.
To share these reflections, a script was prepared and members of the team recorded sections. An animated video was created to highlight the messages and make them available for others to consider when monitoring and evaluating large-scale events.