City of Culture Focus Studies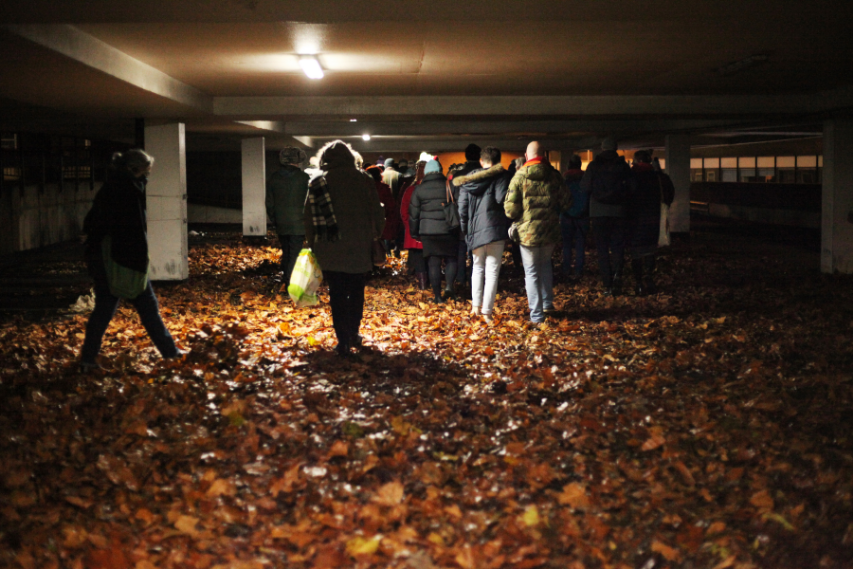 sirenscrossing, becoming fungi, becoming forest project (Photograph: Adele Mary Reed)
Background
Through the development of the Performance Measurement and Evaluation Strategy, that included a Theory/Story of Change, a series of specific outcomes were identified ahead of Coventry's year as UK City of Culture (UK CoC 2021).
A number of these outcomes have been addressed through focus studies. These were commissioned by the Coventry City of Culture Trust and undertaken by research teams at Coventry University and the University of Warwick to answer specific research questions.
Results from these studies have been shared through a series of dedicated reports and events. Findings from them also feature in UK CoC 2021 final evaluation and funder reports.
Volunteering, Wellbeing and Civic Pride
How and to what extent has the City Hosts volunteering programme impacted on those taking part, particularly in terms of subjective wellbeing and civic pride?
The research teams were based at the Warwick Medical School's Department of Health Sciences and Coventry University's Research Centre for Intelligent Healthcare.
Integrating the Environment
How successfully has the environmental theme been integrated into UK City of Culture 2021?
The research teams were based at Coventry University's Centre for Business in Society and Centre for Agroecology, Water and Resilience research centres.
Civic, Cultural and Business Partnerships
What effect has the title of UK City of Culture had on civic, cultural and business partnership co-working and to what extent can these partnerships be sustainable?
The research team was based at the Centre for Cultural and Media Policy Studies at the University of Warwick.
Faith and Culture
How did programming and cultural leadership engage faith and community groups in Coventry and the region?
The research team was based at Coventry University's Centre for Peace, Trust and Social Relations.
Each of these focus study reports were critically assessed and writing was supported by the monitoring and evaluation team.
Policing, Culture and Community: West Midlands Police as City of Culture Partners
How can the police use City of Culture as a platform to engage the public and improve public perceptions of policing, whilst simultaneously helping to manage crime and protect event attendees?
This study was undertaken by the University of Warwick's Centre for Operational Police Research, in partnership with the West Midlands Police.