Final Evaluation Report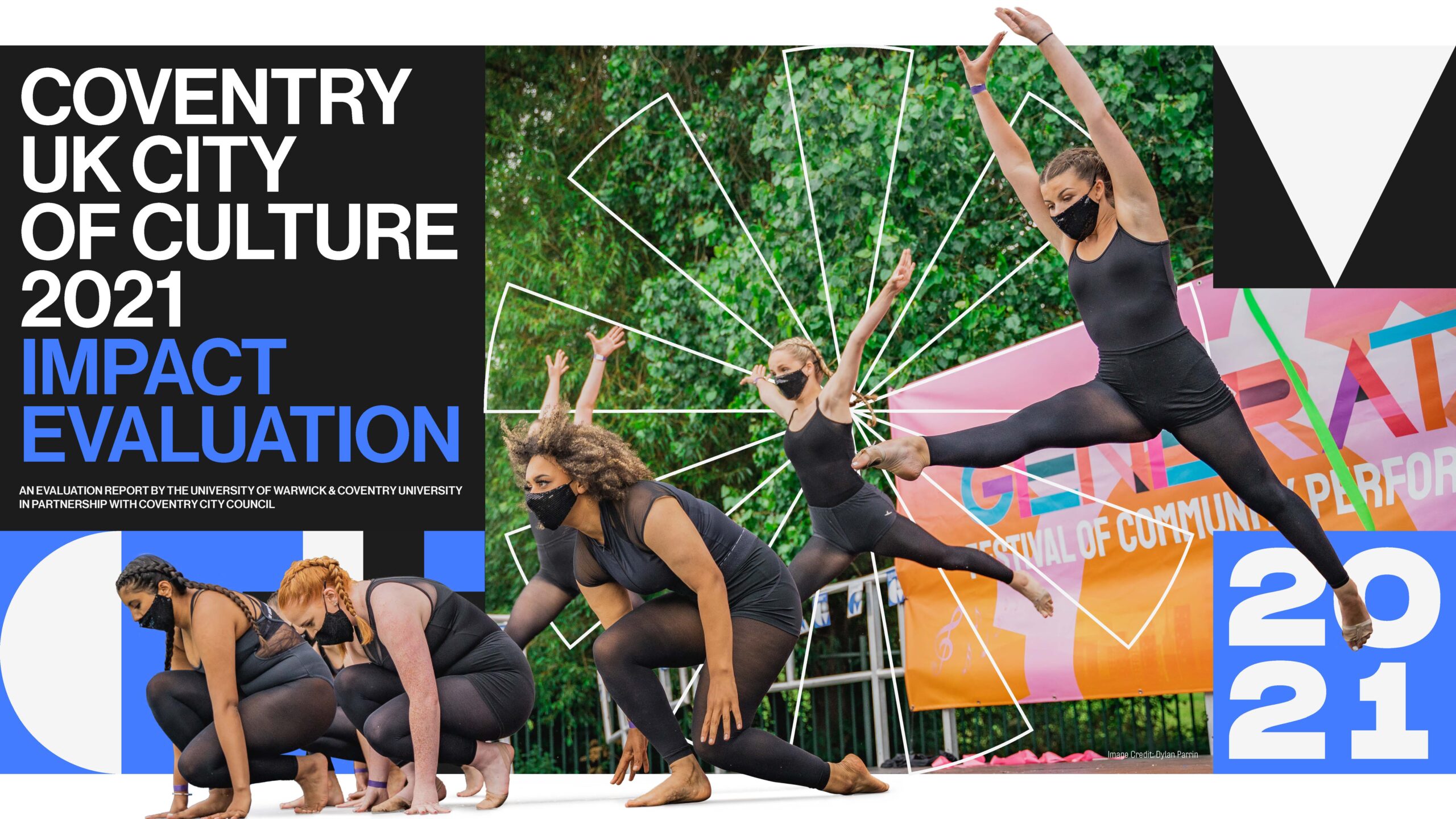 Report
The final evaluation report for Coventry's time as UK CoC 2021 covers in detail the: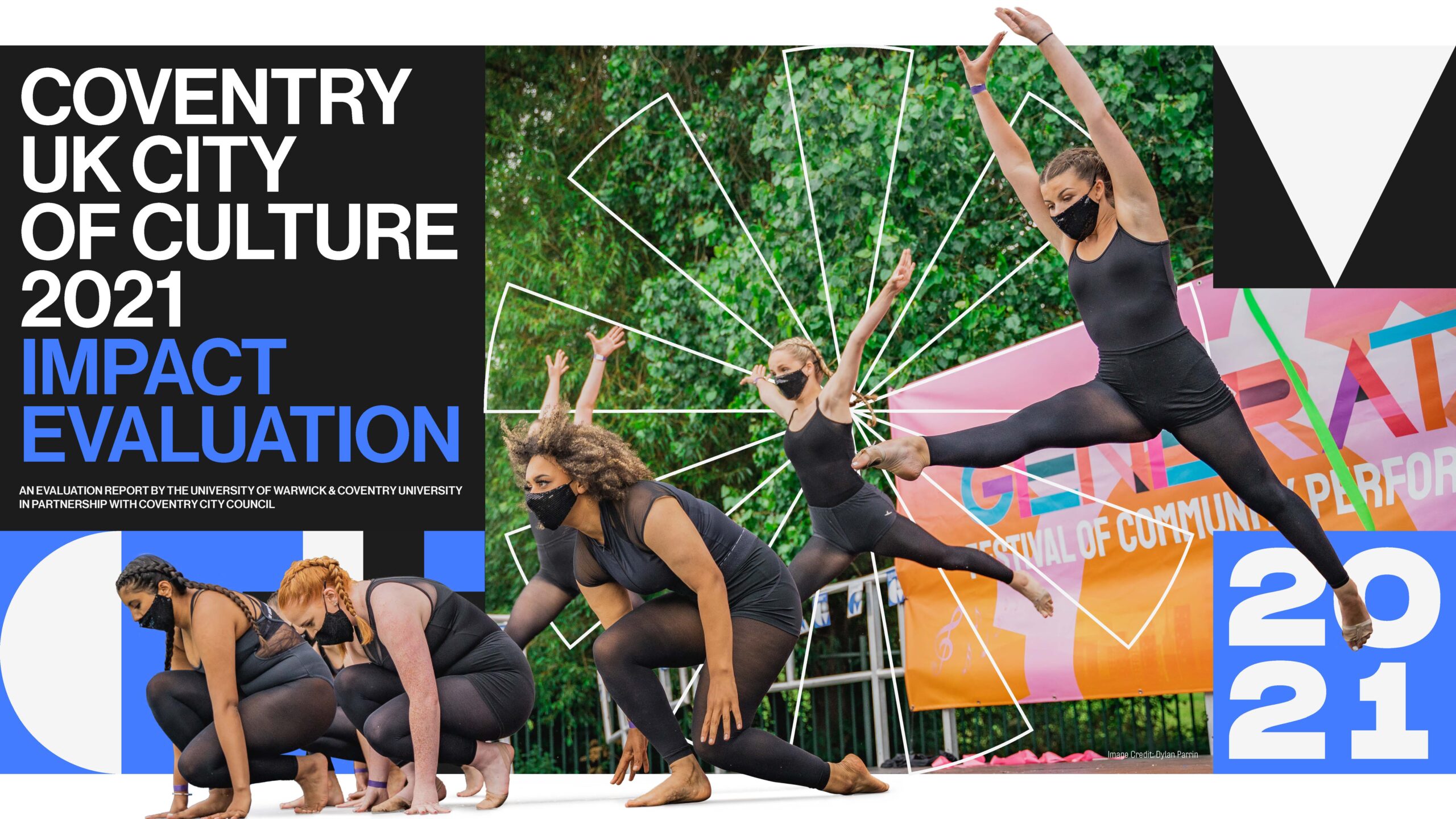 (Photograph: Dylan Parrin)
period of Coventry bidding for and subsequently winning the UK CoC 2021 title in December 2017
build-up period, the UK CoC 2021 year which ran from May 2021 to May 2022
immediate post-year legacy plans
period following the Coventry City of Culture Trust (the Trust) entering into administration.
The report does not provide an evaluation of any legacy activity undertaken by the Trust, as the focus is on the UK CoC 2021 year and impact which the title brought to the city.
Content
The final evaluation report is presented in four parts:
Part 1: Context – looks at the UK City of Culture competition and award of the title, and briefly introduces Coventry's year as the UK CoC in 2021. It provides context on Coventry prior to UK CoC 2021, before discussing the impact that Covid-19 had on UK CoC 2021 and the city, including to the tourism, hospitality and creative/cultural sectors.
Part 2: Evaluation Approach – details the approach taken to and challenges involved in evaluating and capturing appropriate monitoring data for UK CoC 2021.
Part 3: UK CoC 2021 Programme Insights – includes high-level programme insights from UK CoC 2021, such as its reach, audiences, influence on the local arts sector, economic impact and social impact.
Part 4: Achievements, Impacts, and Legacy – looks at the high-level impact that was achieved and the legacy of UK CoC 2021. It concludes by looking to the future.
At the end of the report are appendices that provide additional data related to the output and outcome indicators outlined in the Performance Measurement and Evaluation Strategy.
The report leverages a range of supplementary sources, including in-depth secondary analyses, extensive reports, and comprehensive evaluations of key activities within the UK CoC 2021 year.
Annexes
In substantiating findings, the monitoring and evaluation team relied on insights from five key additional reports and datasets.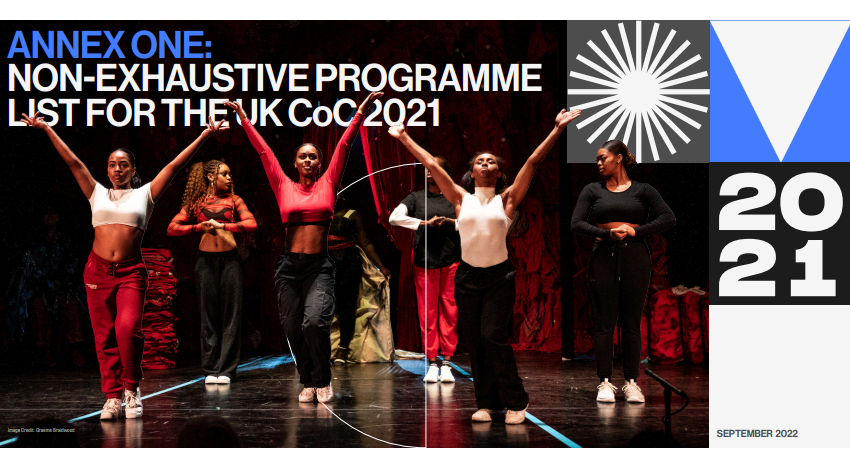 (Photograph: Graeme Braidwood)
The Programme List was constructed using known data including ticketing system data, printed publicity, producer-maintained records and data from partners.
The list is non-exhaustive, but provides a strong indication of programme activity, where it took place and the characteristics of the programme.
Indigo Ltd, was commissioned to review and verify audience engagement figures.
Coventry UK CoC 2021 achieved over 1 million points of engagement with audiences. This figure was derived through mixed methods – mainly through ticket allocations, but also other methods for free and unticketed events and online activity.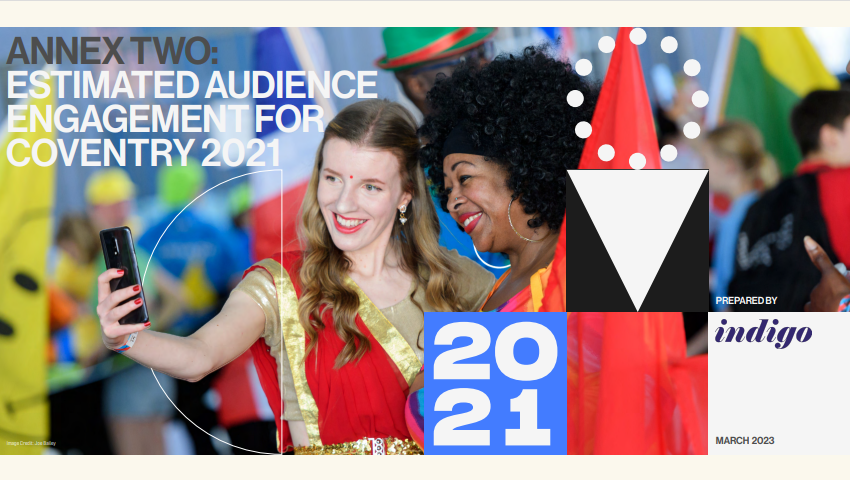 (Photograph: Joe Bailey)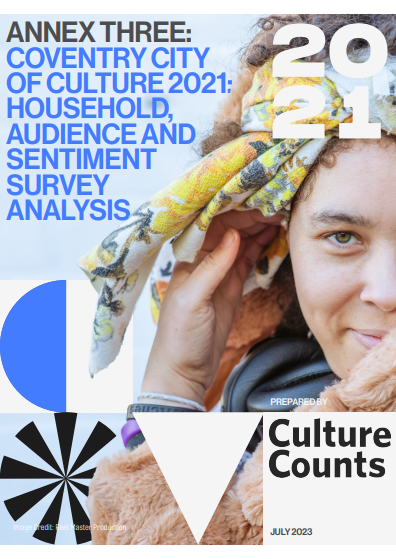 (Photograph: Reel Master Production)
Culture Counts carried out an independent analysis of three primary data sources in relation to the UK CoC 2021's Theory/Story of Change. The sources were:
Coventry Household Survey
UK CoC 2021 Household Sentiment Survey
Audience Surveys for UK CoC 2021 events and activities
The analysis aimed to provide insights into the impact of UK CoC 2021 on Coventry's local population, as well as its potential to drive cultural engagement and promote the city's regeneration.
MB Associates developed four social value assessment case studies: Home Festival, Animals!, Pirates of the Canal Basin and Global Youth Series.
These cases were chosen because of their technical and resource-based characteristics, which made them representative of stakeholders and social outcomes across UK CoC 2021 events.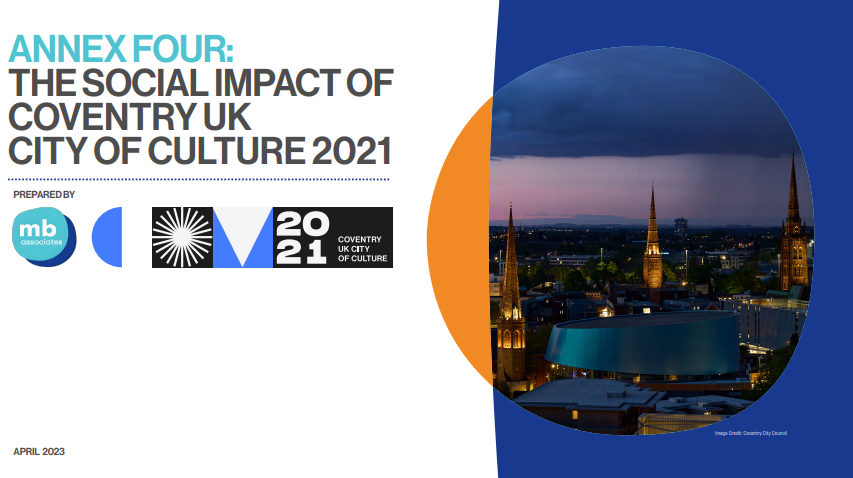 (Photograph: Coventry City Council)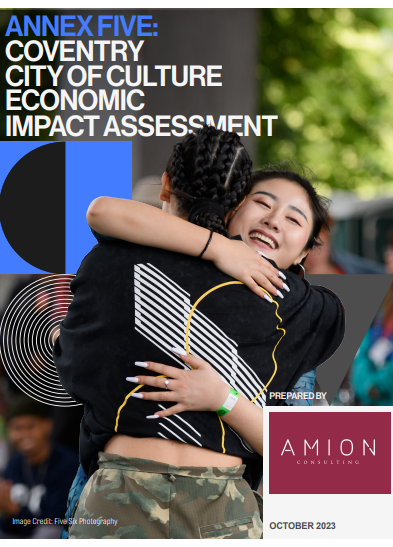 (Photograph: Five Six Photography)
AMION Consulting produced an economic impact assessment with two main purposes:
quantification of the attendances, local spending, employment, Gross Value Added (GVA),
volunteering, funding, image and other impacts of UK CoC 2021 at a local level
a value for money (VfM) assessment of UK CoC 2021 at the national level, as well as a place-based analysis in compliance with HM Treasury and relevant Departmental guidance.
Evaluation Website
In addition, extensive research and evaluation activities were undertaken across the lifespan of UK CoC 2021; these activities were supported by the monitoring and evaluation team.
This evaluation website therefore provides a comprehensive archive of the wider independent research outputs and findings to support insights and share the lessons learned from the UK CoC 2021 year.