Future Insights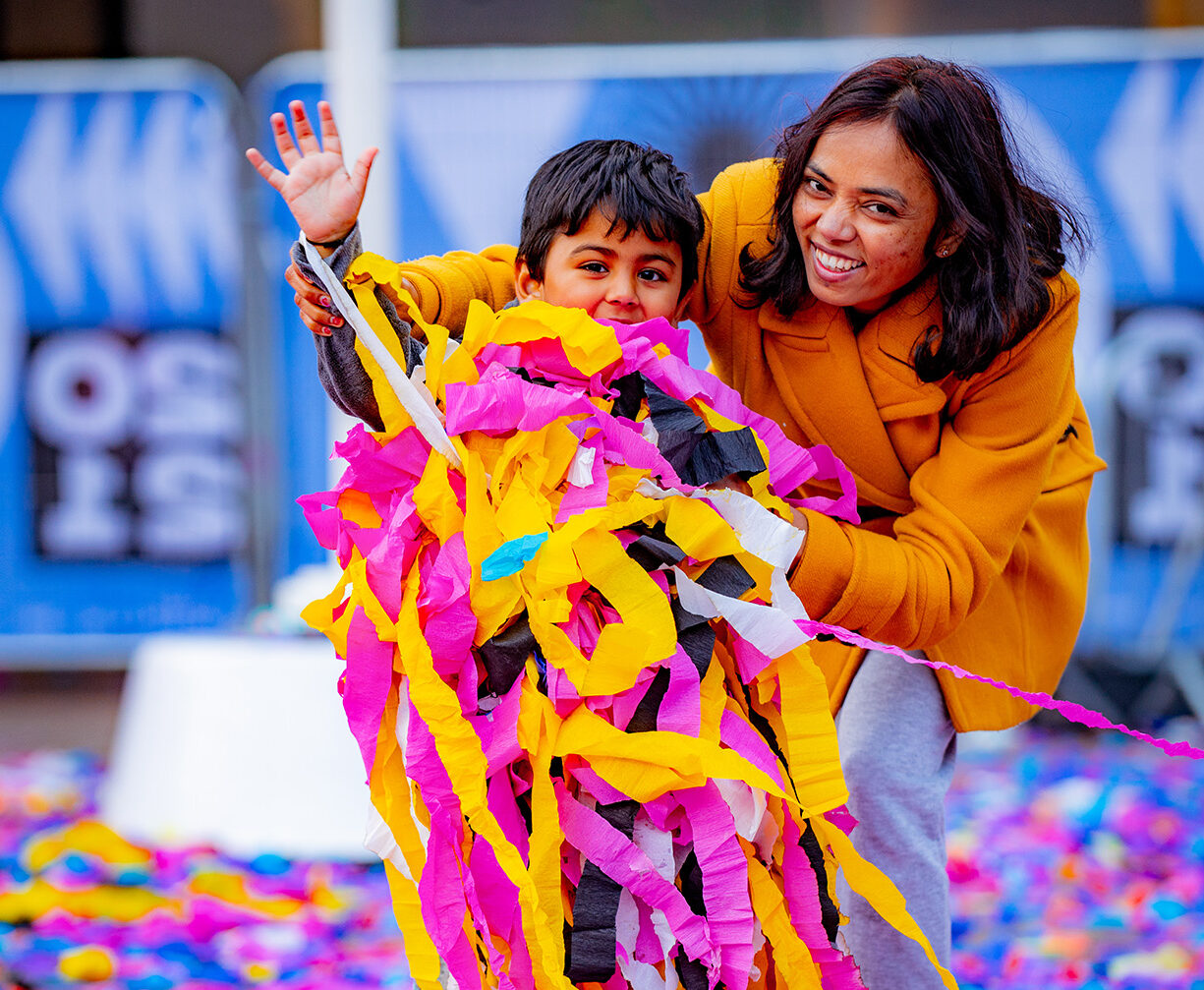 Family attending the Gratte Ciel : The Awakening event (Photograph: Jamie Gray)
Introduction
With Coventry's year as UK City of Culture 2021 (UK CoC 2021) completed there were many insights that could be drawn. To make use of UK CoC 2021 experiences, it was important to reflect on the year and to understand any lessons that could be learned. These could then be applied within the city's future planning.
Reflective Insights
The monitoring and evaluation process included varied activities, experiences and the evaluation of results connected with UK CoC 2021. It reflected upon the lessons learned that can be shared with future cultural mega-events, as well as more local, Coventry place-based, knowledge exchange.
This has enabled the team to develop a series of reflective insights articles.
Evaluating Large-Scale Cultural Events
Evaluating large-scale cultural events looks back at both Coventry UK City of Culture 2021 and Birmingham Festival 2022 to understand the reasons for evaluating a cultural mega-event.
Cities of Culture: A Model of Evaluation
Cities of Culture: A Model of Evaluation considers Coventry's approach to monitoring and evaluating UK CoC 2021, explaining how the university-supported partnership has generated a legacy around research, evaluation and evidence.
Research is Central to City of Culture
Research is Central to City of Culture outlines the importance of research for future UK City of Culture title holders and organisers of cultural mega-events.
Using Culture for Creating a Greener Future for Coventry
Using culture for creating a greener future for Coventry reflects on the research undertaken within the Integrating the Environment focus study and the importance of raising awareness to shape a greener and more environmentally aware future for the city.
The Experience of Walking Through Coventry Data
This article reflects on the Experience of Walking Through Coventry Data and how the event was designed, developed and delivered to show how data-rich Coventry had become as a result of UK CoC 2021.
Planning for Coventry's Future
Stakeholders within Coventry learned a lot from the year as UK CoC 2021. In addition to the insights and experiences, there were much stronger partnerships in place as a result of collaborations; these will continue to benefit the city for years to come.
Coventry's Future Cultural Governance
Coventry City Council, Coventry University and the University of Warwick collaborated in the monitoring and evaluation of UK CoC 2021. They have now reaffirmed their commitment to Coventry's Future Cultural Governance.
Coventry's Citizens' Assembly on Arts, Culture & Creativity
In 2021, a partnership led by Talking Birds organised and held an arts, culture and creativity based Citizens' Assembly entitled Art for the People. Over a six-week period, 50 Coventry residents considered how arts, culture and creativity will shape a better future for Coventry?
Coventry Boosted By Tourism
The results of an economic impact report on tourism in Coventry show that UK CoC 2021 contributed towards a record year for tourism in 2022. These visitor numbers helped the city to recover from the Covid-19 pandemic more quickly than other areas of the West Midlands region.
Cultural Data
UK CoC 2021 generated an unprecedented amount of data relating to cultural participation and engagement. Managed by the Coventry City Council Insights team, these data are available to interested stakeholders and can be used to plan the city's future.
Coventry Cultural Place Profiler
The Coventry Cultural Place Profiler has been designed to enable cultural organisations to plan and deliver against place-based outcomes using cultural and non-cultural data. The profiler allows users to find information about a place at a hyper-local level to understand the needs of communities.
Cultural Data Projects
Working with Warwick Business School, data-related projects were commissioned and managed by Coventry City Council's Insights team to analyse Coventry residents' participation in UK CoC 2021 activities.
What Data Tells Us About Coventry
In February 2022, the Coventry City of Culture Trust released What Data Tells Us About Coventry that explores themes including demographics, cultural, education, employment, green futures, health, tourism and young people.