Coventry Cultural Challenge: Discover Y
Bringing Communities Together (Culture as a Service)
The Coventry Cultural Challenge was a two-day event where teams were given access to the latest Coventry cultural data and asked to develop an idea/proposal that had the potential to 'make life better in Coventry'. At the end of the weekend, each team presented their ideas to a jury of experts.
Throughout this presentation, we are not going to talk about generic solutions that we can produce, instead we are going to look a bit more into the future. We are going to look a bit deeper into the problem and try to understand how we can fundamentally motivate a reaction out of the people.
Team Discover Y
Presentation by Discover Y (Recorded by: Maria Polodeanu, Reel Master Production)
Idea/Proposal
The increase in Coventry's population could lead to isolated communities, as it is generally people from more wealthy areas of the city that engage with others. It is therefore important to create shared spaces and bring people together.
Cultural activities generate more pride in the city. It is important to take culture to local people and communities rather than expect them to seek it out.
A tokenised voting system, addressing lack of privileges, socio-economic criteria and lack of representation, could help to shape hyper-local decision making.
'Culture as a service', using a subscription model, could increase participation and both improve Coventry and bolster the local economy.
Team Members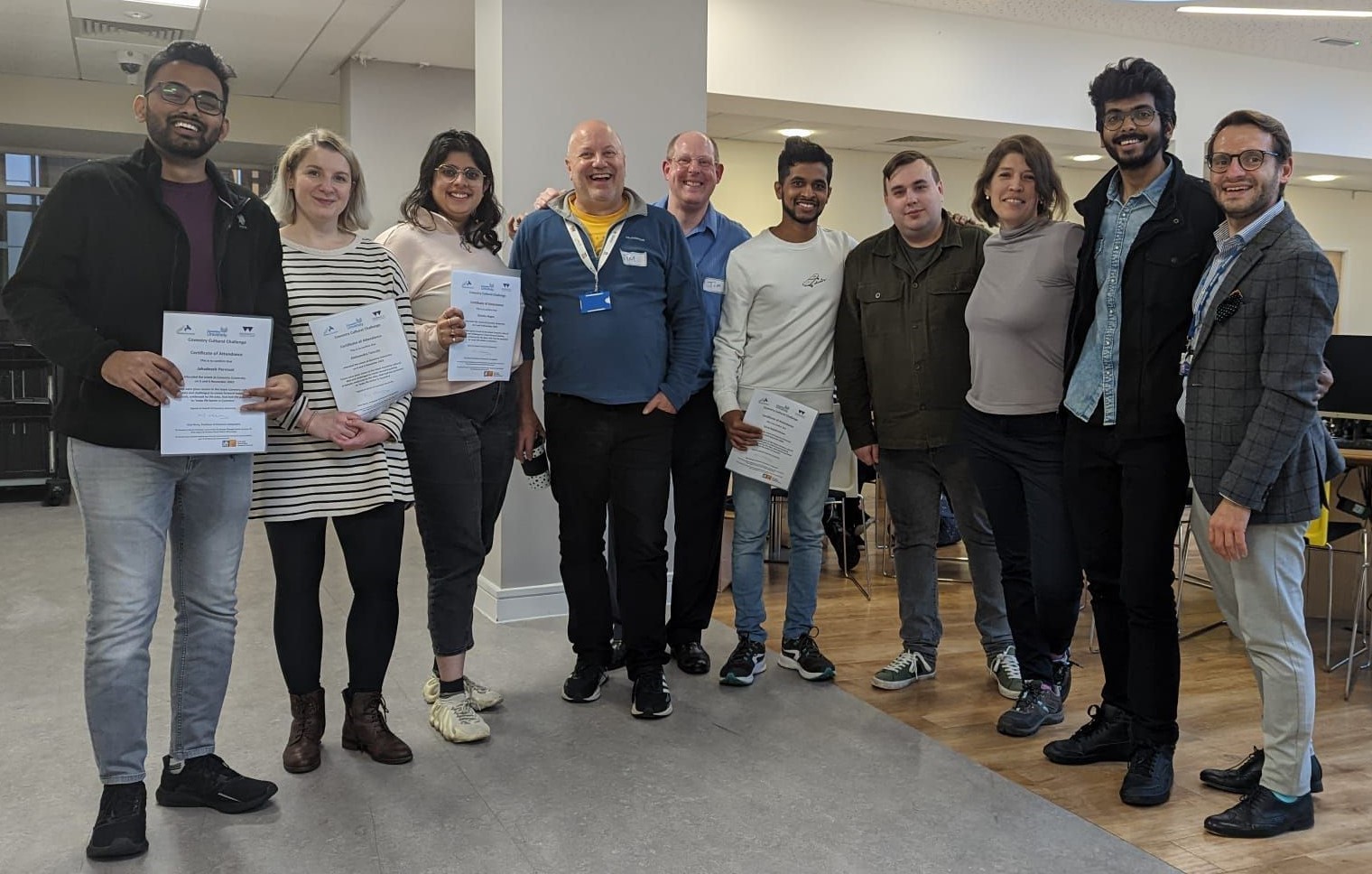 Team Discover Y, with Coventry Cultural Challenge organisers
I had great two days participating in Coventry Cultural challenge organised by Coventry City Council and Coventry University.
It was fantastic working with the 'Discover Y' teammates Jayesh Singh, Rishika Bogra, and Jahadeesh Perumal trying to build a product, evidenced by the data with an aim to 'make life better in Coventry'. Proud to be a member of the runner-up team 🥈 .
Many thanks to the organizers and judge panel. Keep trailblazing on!