City of Culture Transforming Leadership Programme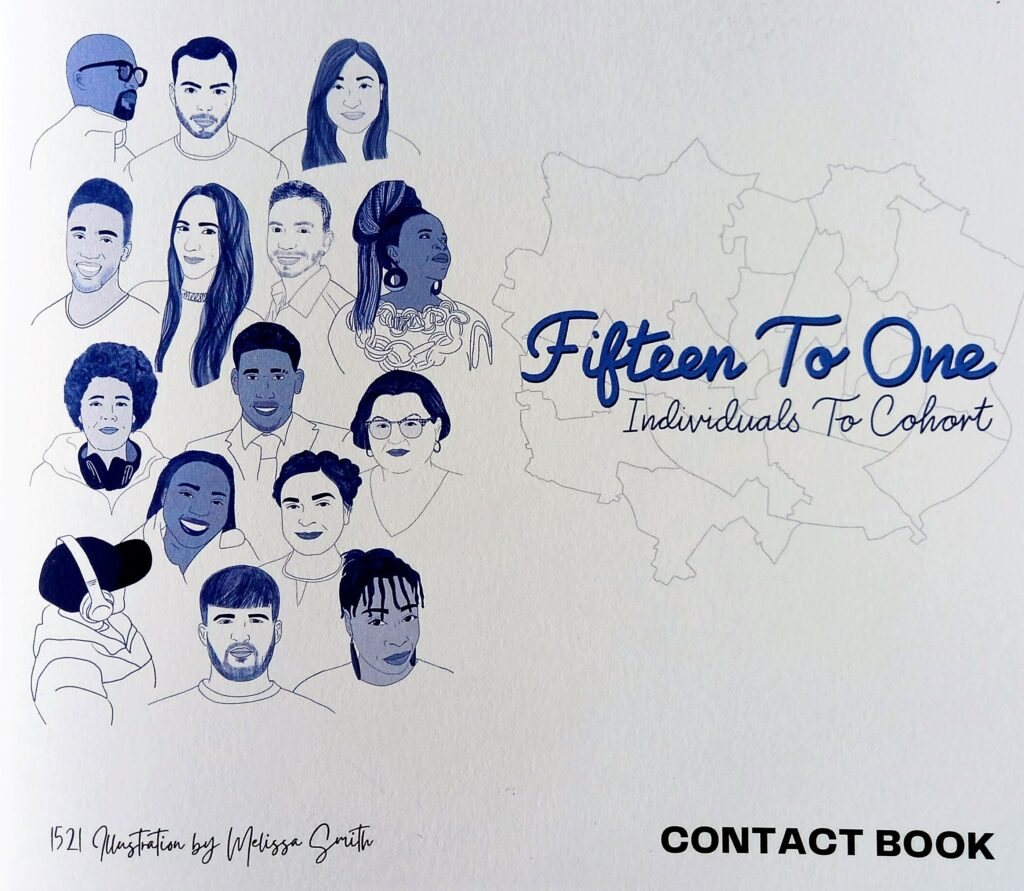 Illustration by Melissa Smith featuring the leadership cohort
Background
The Coventry City of Culture Trust-led Transforming Leadership programme was one of eighteen projects funded by Arts Council England (ACE). Delivered in partnership with local, regional and national partners, the programme had a specific focus on enhancing the diversity of leadership in Coventry's cultural and creative sector, developing new cultural leaders and inspiring social change through cultural leadership.
Partners involved included Coventry City of Culture Trust, people make it work, CU Social Enterprise CIC, Coventry University, Beatfreeks, Warwick Arts Centre, and the UK City of Culture 2021 (UK CoC 2021) Technical Reference Group. Project evaluation was undertaken by Coventry University.
Reports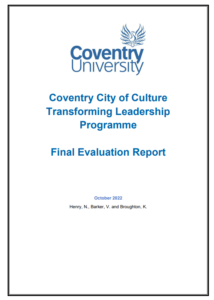 An Initial Phase Report was published in December 2021.
This was followed up with an Interim Phase Report in February 2022.
The final report was completed in October 2022, with the Executive Summary made public.
Outline
The programme was designed to support a diverse group of established, independent and emerging leaders who would take part in a two-and-a-half-year leadership programme, as part of the legacy for UK CoC 2021. The aim was to diversify and strengthen the leadership of Coventry's cultural organisations, museums, libraries and sector, with the chosen cohort, co-creating a training programme to help nurture a new generation of cultural entrepreneurs and leaders who would represent and reflect the city of Coventry.
Project evaluation followed the key phases of work from recruitment, through delivery, to impact of the programme, with the development of the cohort of fifteen followed during delivery and at the end of the project.
Outcomes
Major success in implementing an inclusive approach to cultural leadership and development. Using a recruitment approach designed to support inclusivity, the programme engaged successfully with emergent leaders and change makers reflective of the city − under-represented within cultural leadership − and who have been enabled to participate in the programme through removal of barriers to participation.
In the creation of leadership journeys by the cohort, the nature and extent of their 'embedding' in the city of Coventry as skilled cultural leaders remains subject to examination and debate.
The programme has inspired social change through cultural leadership by uncovering and bringing forward individuals with the potential to undertake, or undertaking, social change (within the city). Terms used to describe this group include 'agents of social change', 'disruptive activists' and taking forward models of 'lived experience leadership'.
Whilst a 'catalyst', the distance these new leaders have needed to travel means that continued journeys of social change remain early stage in some cases. These journeys continue within a context where concerns remain about the level of engagement held with the funding, networks and structures in the city which act as both barriers to and facilitators of potential social change.
Acknowledgements
The Transforming Leadership programme was led by the Coventry City of Culture Trust.
Evaluation was undertaken by Coventry University's Professor Nick Henry, Dr Kevin Broughton and Dr Victoria Barker based at the Centre for Creative Economies and the Centre for Business in Society