Future Trends: Addressing Cultural and Other Inequalities at Scale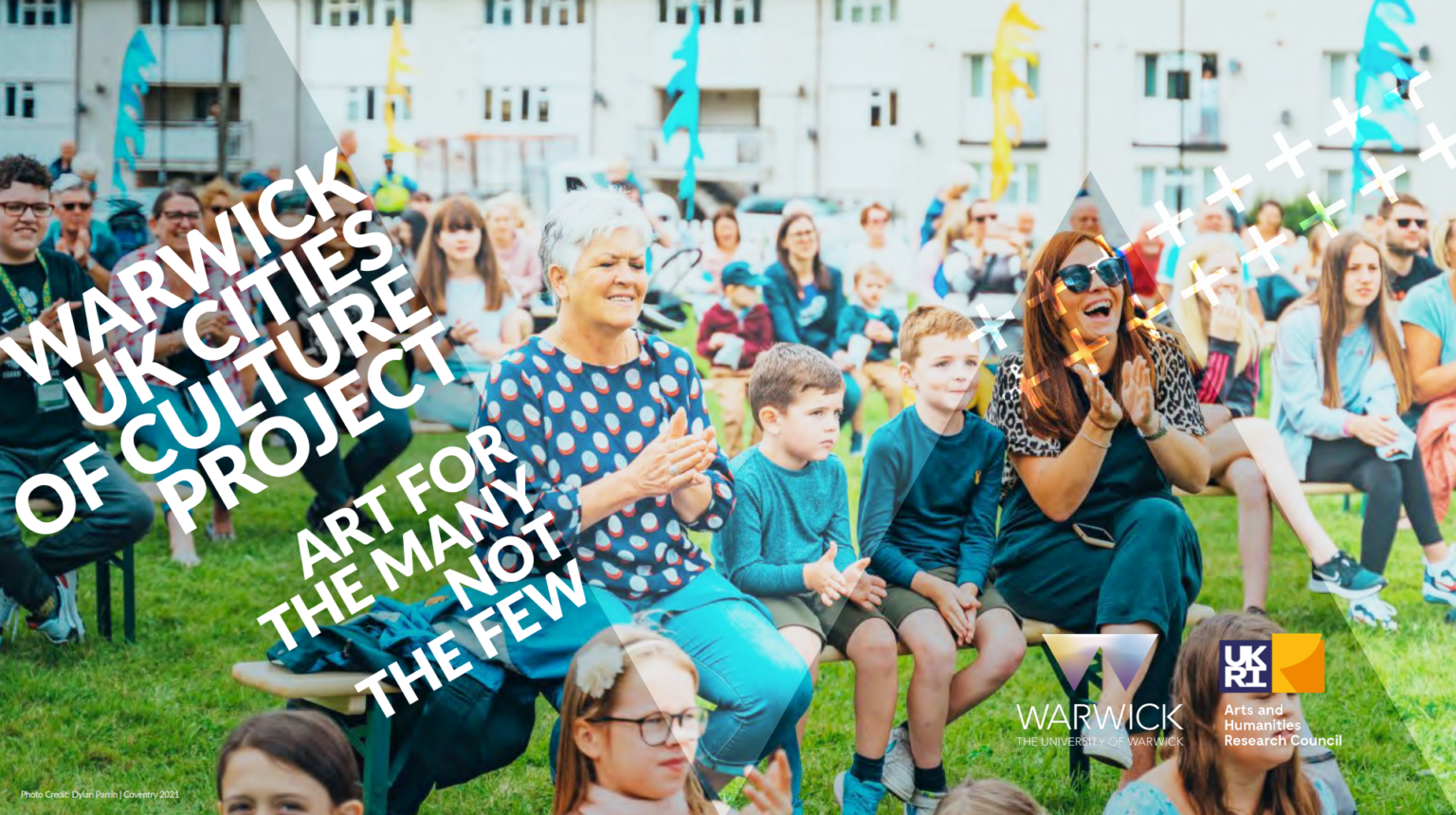 Addressing Cultural and Other Inequalities at Scale: Art for the Many Not the Few
Future Trends Series
The Future Trends series explores different aspects of Coventry UK City of Culture 2021 (UK CoC 2021). It aims to provide accessible, research-led accounts of issues related and relevant to the development of the UK City of Culture programme.
The paper was released in December 2022.
Summary
Publicly funded arts organisations are seeking new ways of engaging with communities to ensure art can be for the many and not the few.
While the UK City of Culture programme has – like similar cultural mega-events rooted within place, and the priority area funding programmes from Arts Council England – reduced spatial inequalities, they do not seek to reduce social inequalities as a priority.
By focusing on hyper-local offerings, the UK CoC 2021 programme offered local proximity and the potential for a sense of ownership by the kinds of people who are most often missing from cultural spaces.
The Future Trends paper explores:
social inequalities in cultural consumption
spatial inequalities in cultural consumption
social inequalities in cultural production
spatial inequalities in cultural production
the levelling-up agenda
the Covid-19 pandemic.
A case study entitled How did Coventry UK CoC 2021 Challenge Inequalities? considers:
cultural participation within Coventry before the UK CoC 2021 year
proximity to events
reach to lower economic groups
co-creation of the programme
ways to move forward.
Acknowledgements