Future Trends: Social Value Creation and Measurement in the Cultural Sector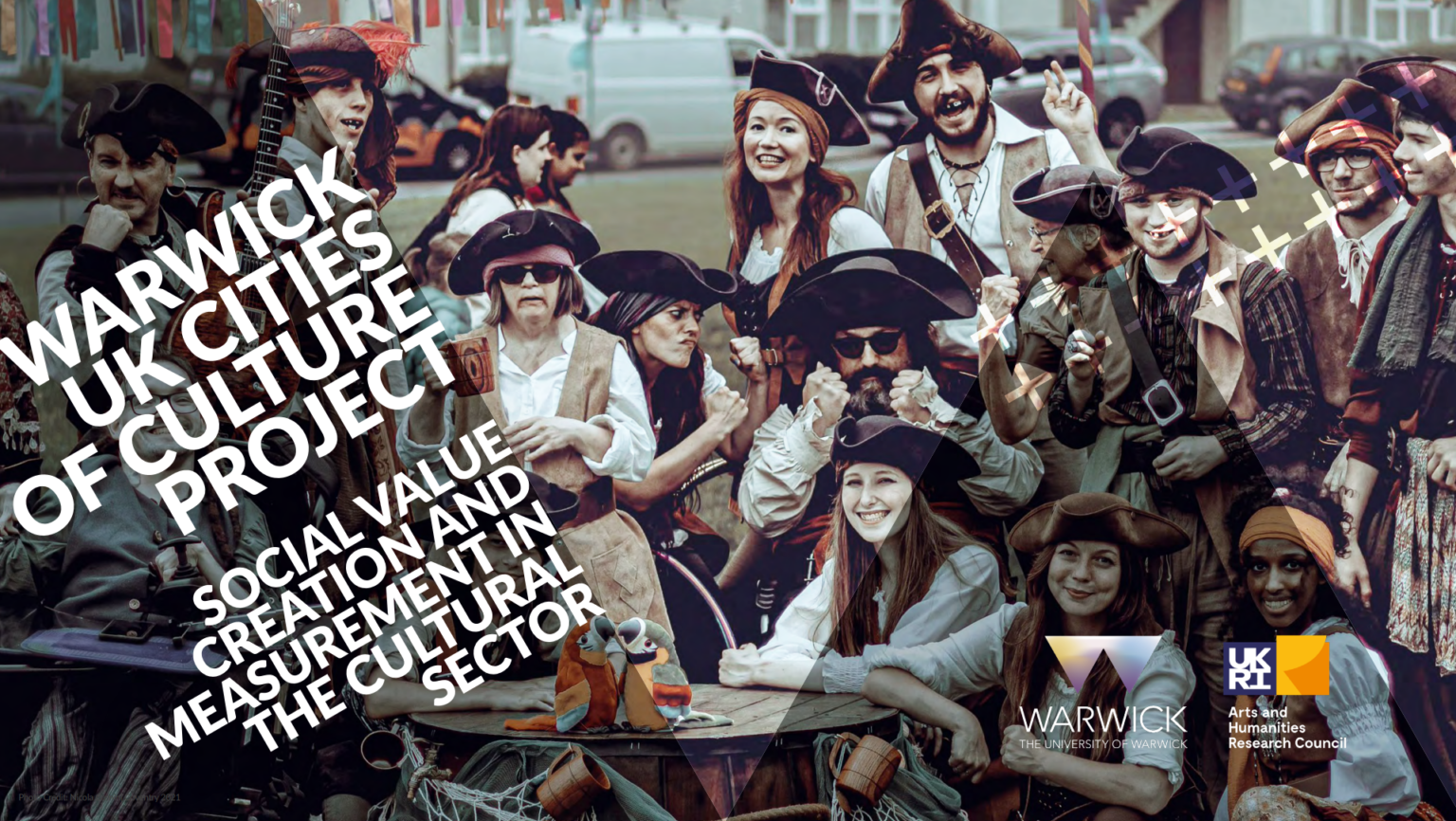 Social Value Creation and Measurement in the Cultural Sector
Future Trends Series
The Future Trends series explores different aspects of Coventry UK City of Culture 2021 (UK CoC 2021). It aims to provide accessible, research-led accounts of issues related and relevant to the development of the UK City of Culture programme.
The paper was released in December 2022.
Summary
Can arts and culture change someone's life? Can a City of Culture change the lives of every person within a region?
The term 'social value' has increasingly been used within the cultural sector to categorise a way in which the arts impact individuals and groups. This paper provides a cross-disciplinary overview of this trend and illustrates how social value can be generated and measured in cultural contexts.
Social value represents the value that people experience as a result of changes in their lives. As such, social value is subjective to those who experience change.
Measurement of social value research is now moving beyond pure 'impact studies' to focus on how cultural programmes can be created in ways that are meaningful to the whole population without presupposing wants and needs. The three most common methods are impact measurement, theory-based modelling and social return on investment.
There are also a number of barriers to social value implementation. These are explored within the paper and include:
value disagreement on the 'object' of social value
measuring intangibles: a technical challenge
benchmark versus flexibility
accountability versus learning
balancing multiple stakeholder needs
trade-offs and choices
engaging relevant stakeholders in measurement
employee engagement difficulty
fiscal and temporal capacity.
The paper provides a case study entitled Stakeholder-oriented social value measurement for Coventry UK CoC 2021 that outlines the approach used for capturing social value for selected UK CoC 2021 events:
context for social value measurement
underpinning principles of social value measurement
applying the stakeholder-oriented social return on investment methodology.
Recommendations
Recommendations for how researchers might address current gaps in the literature on social value creation and measurement include:
forms of stakeholder resistance during social value measurement
evaluation overload/fatigue
sheltering of participants/beneficiaries
methodological limitations of stakeholder-oriented approaches
accessing baseline data to capture the 'before' conditions
representation of lived experience
(method of) presentation
literature-derived recommendations
programme decision making for social value
social value justification
broadening social value
investing in social value.
Acknowledgements