Coventry Cultural Challenge: WBS Datarian
Retaining Students in Coventry and Boosting Cultural Growth
The Coventry Cultural Challenge was a two-day event where teams were given access to the latest Coventry cultural data and asked to develop an idea/proposal that had the potential to 'make life better in Coventry'. At the end of the weekend, each team presented their ideas to a jury of experts.
WBS Datarian aim to provide an efficient method to retain students in Coventry, in turn boosting the cultural growth and economy.
Team WBS Datarian
Idea/Proposal
The WBS Datarian outlined things that Coventry is doing well in comparison with other cities:
aware about environment
low cost of living
high happiness rate
good cultural Infrastructure
diverse background of students
and things that could be done better:
increase the retention rate of students that remain in Coventry (currently ranked the fourth worst place in the United Kingdom)
boost the number of student friendly activities
attract industries to Coventry
implement a more start-up friendly environment
increase the average income
increase disposable income.
Team Members
Dillon Sim
Jeongmin Son
Sonali Sachdev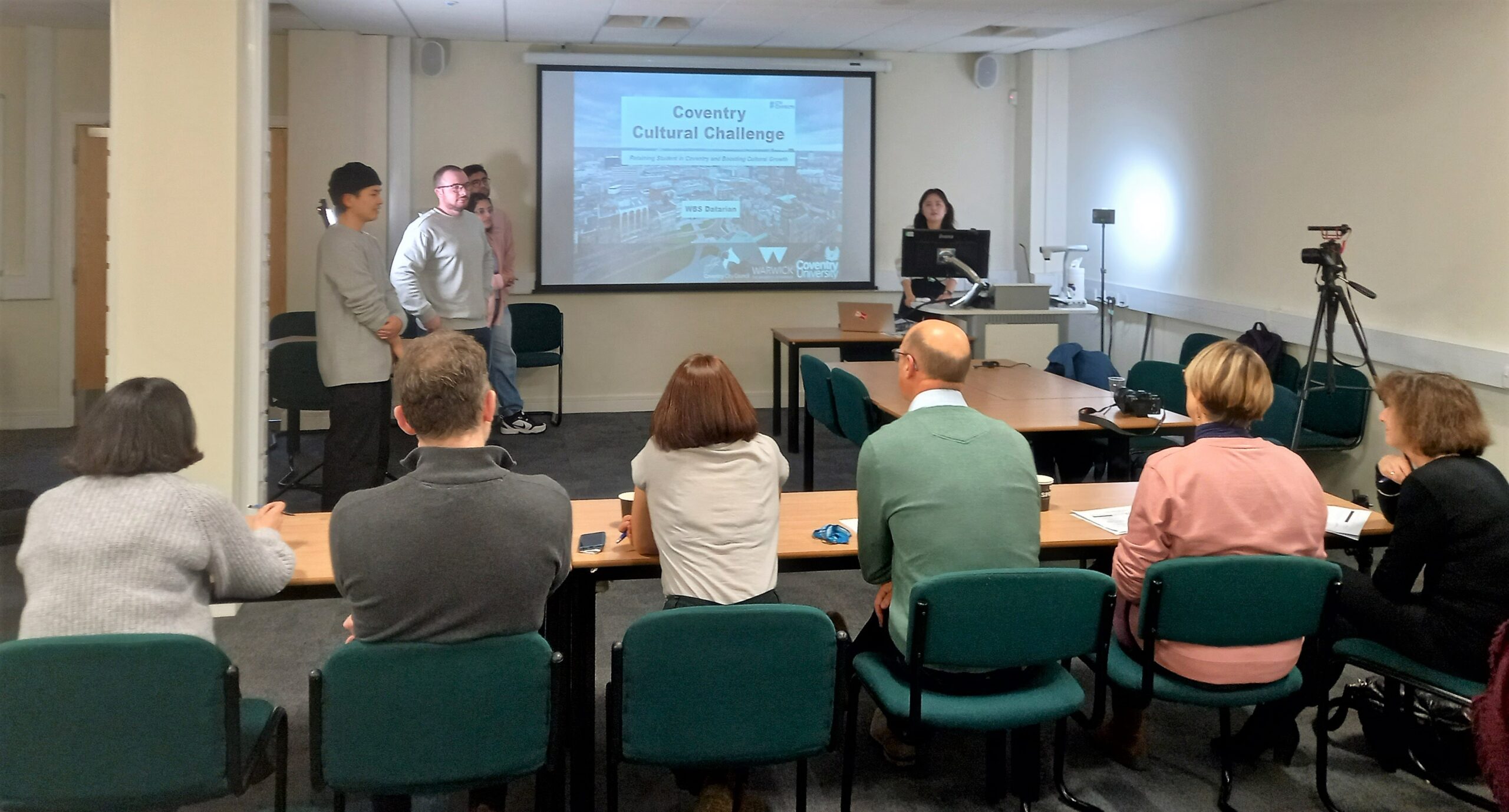 Team WBS Datarian presenting to the jury (Photograph: Tim Hammerton)
It was a valuable time for me to work with well-experienced data analysts and to realise how real data is used for a better decision making in a real business.
Jonghwan Moon (LinkedIn post)