The Importance of Place-Based Knowledge Exchange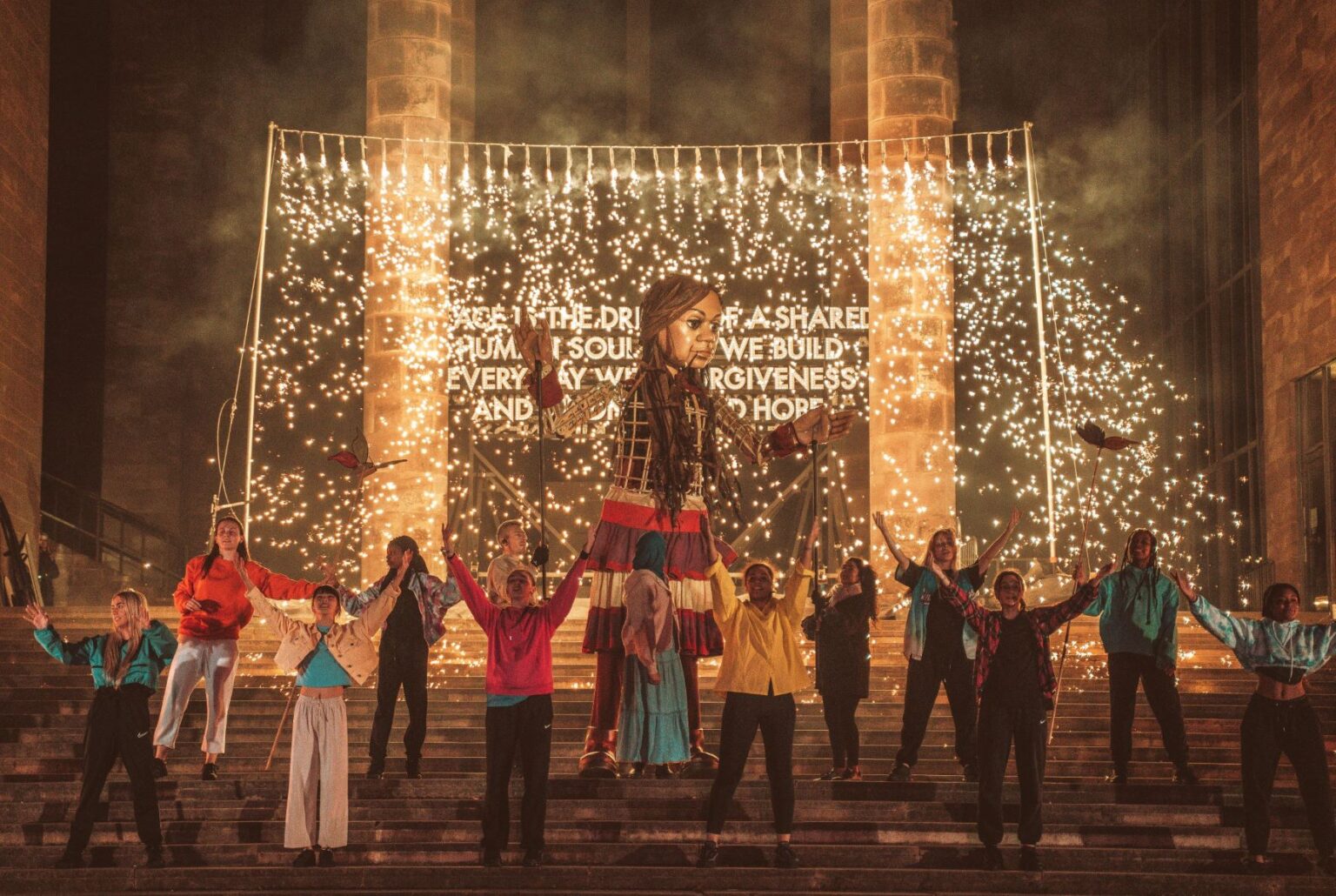 The Walk (Photograph: Dylan Parrin)
The AHRC Place-Based Knowledge Exchange Programme
The place-based programme was funded by the Arts and Humanities Research Council (AHRC) and managed by the University of Glasgow's Urban Studies research team. It was designed to improve access to arts and humanities research expertise with a view to informing and supporting the development of plans for local regeneration.
To do so it has sought to:
develop a programme around new and existing investments
demonstrate the effectiveness of arts and humanities research for addressing the needs of different locales
help to make the case for further investment.
The programme included nine AHRC-funded knowledge exchange projects. Each project worked with local and/or regional authorities and community groups, building common mindsets, approaches and language. Using an interdisciplinary method, everyone around the table sought to learn from each other.
What is Place?
Traditionally there have been many definitions of place. Within a policy context this has often been based upon (economic) geography, with boundaries used for resource allocation. These aspects remain important, but from an arts and humanities perspective especially, there are also emotional and cultural components that create a lived and felt experience to place.
The Levelling Up the United Kingdom White Paper has generated discussions, which consider place and its context more broadly. These discussions were recognised by the AHRC in the development of its place programme.
Professor Madgin and Dr Jaideep Gupte (Director of Strategy, Research and Innovation, AHRC) discss the value of place in the economic and social development of communities:
University of Glasgow – College of Social Sciences – Spotlight Podcast. (Starts at 23:25.)
City Change Through Culture:
Securing the Place Legacy of Coventry City of Culture 2021
Led by Coventry University, together with co-investigator, the University of Warwick, and partner, Coventry City Council, this knowledge exchange project built upon the ongoing independent monitoring and evaluation work that ran in parallel with Coventry's year as UK City of Culture 2021 (UK CoC 2021) and acted as a mechanism for sharing reports and findings.
In particular, the project:
These activities shared Coventry related knowledge that can be used to inform future planning and decision making locally, regionally and nationally.
Other Place-Based Knowledge Exchange Projects
This project ensured sustained access to the arts for all ages in North Lanarkshire and tackled:
education
health
socio-economic inequalities.
With a strong focus on community engagement and collaboration across sectors, the project brought together key stakeholders and community members.
City of caves – a network of over 870 caves that date back to at least medieval times – helped to put Nottingham's heritage at the centre of a major redevelopment of the important Broadmarsh site.
It ensured that residents and visitors are able to benefit from it for years to come.
This project examined the contribution that arts and culture can make to local economic development and social change to inform policy development in Devon and Cornwall.
It brought together universities, local government, and arts organisations to share learning and build a network of connected organisations.
Cross-pollination was a creative approach to bringing people together to share resources and knowledge to design initiatives.
The project trained representatives from three partners, based in Wales, Scotland and England, to plan and deliver local impacts.
Resonance drew together creative economy practitioners and creative and cultural organisations through a series of civic exchanges centred upon the capturing, amplifying and sharing local knowledge and cultural assets to inform decision-making.
It developed the capability, capacity, and collaborations needed to ensure the cultural knowledge of local stakeholders and communities could inform government decision making.
Feeling towns helped local and national government, as well as national bodies such as Historic England, to create, put in place, and evaluate strategies for civic pride.
Often seen as an important part of local regeneration, the idea of pride and place has become an important aspect included in many initiatives and funds to support development and regeneration.
This project supported management and development of the Saltaire World Heritage Site by:
encouraging public engagement with planning for the site
stimulating tourism in the area
enhancing education about the site.
This was achieved through close collaboration with local schools, businesses, and residents to develop a digital 3D representation of Saltaire.
Roots and futures enabled, empowered, and embedded the voices of diverse communities more explicitly into Sheffield's current heritage strategy in ways which:
enhanced belonging, wellbeing and inclusion
addressed the needs of strategy-makers.
The project built on existing partnerships with Pakistani, Yemeni, and Somali communities to realise the needs of these communities via new partnerships with regional decision makers.
Common Themes, Challenges and Approaches
Throughout the year, the project teams met several times, online, to provide an overview of their work and to identify common themes, challenges and approaches.
Across the programme, a lot of time and resource was needed to build new relationships, as well as to develop existing links further, especially when trying to give voices to seldom-heard communities.
There have often been (historic) tensions between stakeholders, such as universities, local authorities, community groups and policy makers.
A key stage was to gain an understanding of each other, as each organisation tends to use different methodologies and have different outcome and output requirements, even where there are shared goals. An example being that researchers often consider storytelling as a strong way to evidence impact, whereas a local authority is likely to need statistics.
It was often necessary to adapt working practices to break down barriers and build bridges. In some ways, the Covid-19 pandemic had already changed approaches and methods of communication, so this period of re-evaluation was timely.
Use of Stories in Place-Based Knowledge Exchange
A city doesn't have a single story to be promoted; there are multiple characters, so there is a need to think more broadly, with multiple perspectives.
Professor Bambo Soyinka, Programme Director, Story, AHRC
Professor Bambo Soyinka described storytelling as a way to bring together different people and viewpoints, and to help understand conflict and co-create solutions.
Storytelling can enable confidence and show a potential trajectory, equipping stakeholders with multiple perspectives.
A story is not text that is written at the end, but a way of thinking about relationships for social causes and needs. The best storytelling begins with exploring different perspectives during interventions with communities.
The question debated was whether to start with a single perspective and then add others or start with different views and try to weave them all together.
Summary
Recognition and understanding of place is important for communities, organisations and interested stakeholders both for planning and day-to-day interactions. The AHRC's investment in nine projects showed how place can be viewed from a number of arts and humanities related perspectives.
In Coventry, the place-based knowledge exchange project was used to raise awareness of the range of research and evaluation that came from the city's year as UK City of Culture. This project reached out to stakeholders through a range of different approaches to highlight data that are available, key findings and lessons that have the potential to support future decision making.
Acknowledgements
The article was written by Tim Hammerton, Coventry University.
Descriptions of the place-based knowledge exchange programme and the projects have been taken from the related AHRC and University of Glasgow webpages.