Future Trends: Maximising & Measuring the Value of Heritage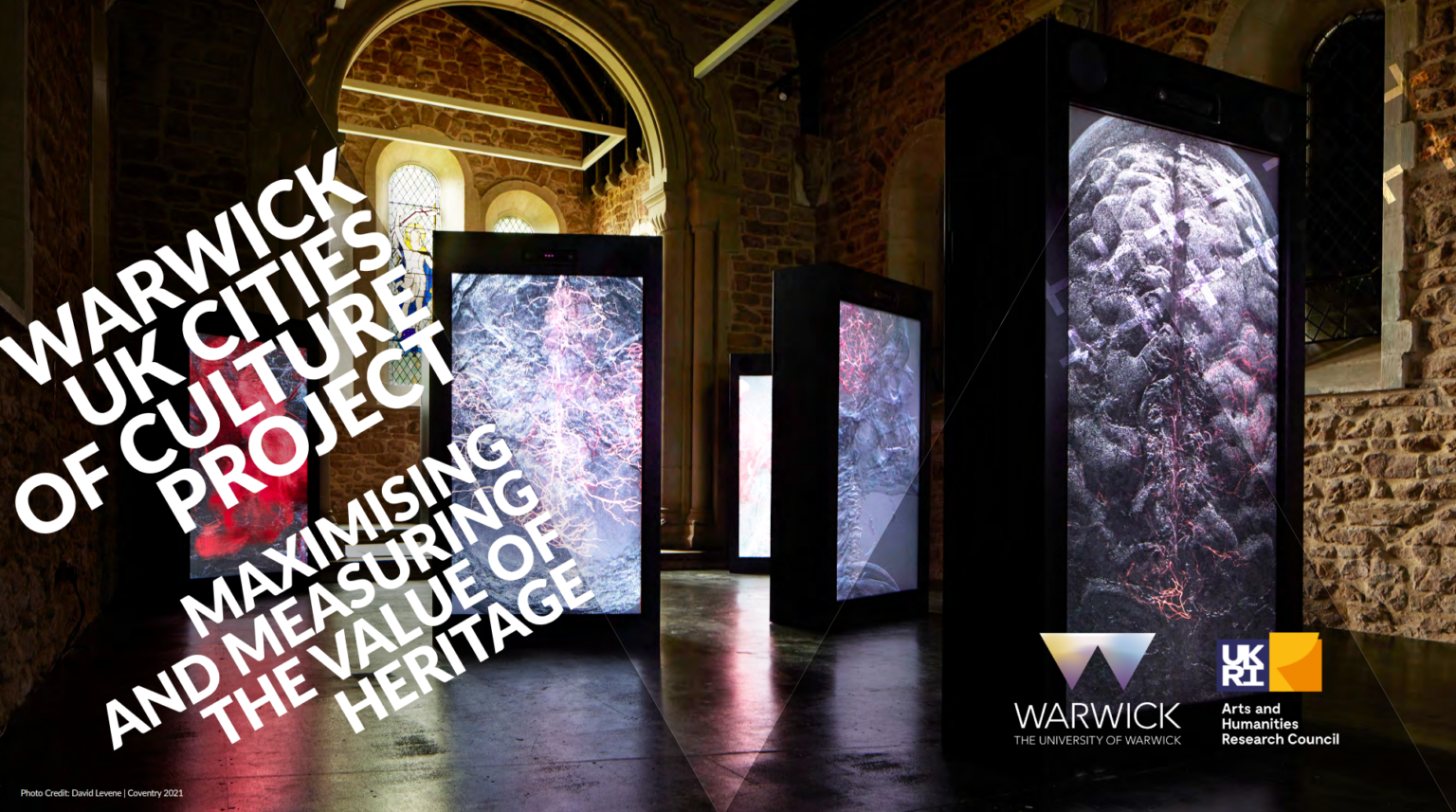 Maximising and Measuring the Value of Heritage
Future Trends Series
The Future Trends series explores different aspects of Coventry UK City of Culture 2021 (UK CoC 2021). It aims to provide accessible, research-led accounts of issues related and relevant to the development of the UK City of Culture programme.
The paper was released in December 2022.
Summary
Heritage (tangible, natural, and cultural) and Place have a mutually-symbiotic relationship, and much intangible heritage has a strong place-based association and origin.
Both heritage and place are multi-layered and change over time, physically and through people's perceptions and values. All heritage is not, however, treated equally, and engagement and participation in heritage activity is uneven across social groups.
UK Cities of Culture provide a valuable opportunity to drive place-shaping efforts and improve impacts from local heritage engagement through the involvement of host communities and the development of participatory co-produced research that employs socially-engaged practices and spatial and visualisation approaches.
The Future Trends paper considers the key issues arising in relation to heritage, asking:
whose heritage is it anyway?
what is heritage?
how do you measure the value of heritage?
It then looks further at heritage and:
place-shaping
place-making
place-branding.
A case study entitled A place in history: Historic Coventry Trust and its development of Coventry's heritage details the Historic Coventry Trust's nationally recognised heritage development model of practice.
Examples are of Drapers' Hall and London Road Cemetery, as places that have had specific impacts on their immediate environments, following two years of planning to choose the best possible sustainable uses for each building.
Conclusions
The paper argues that greater focus is needed on hidden and everyday heritage, and also on the experience and interpretation of designated heritage assets in order to better reflect and represent contemporary society.
There is an opportunity for local councils (that hold much spatial data), local communities (that have local knowledge), and universities – many university art and design school staff also work in practice – to enter into partnerships to improve the conduct of event impact and evaluation studies.
Acknowledgements