Research & Evaluation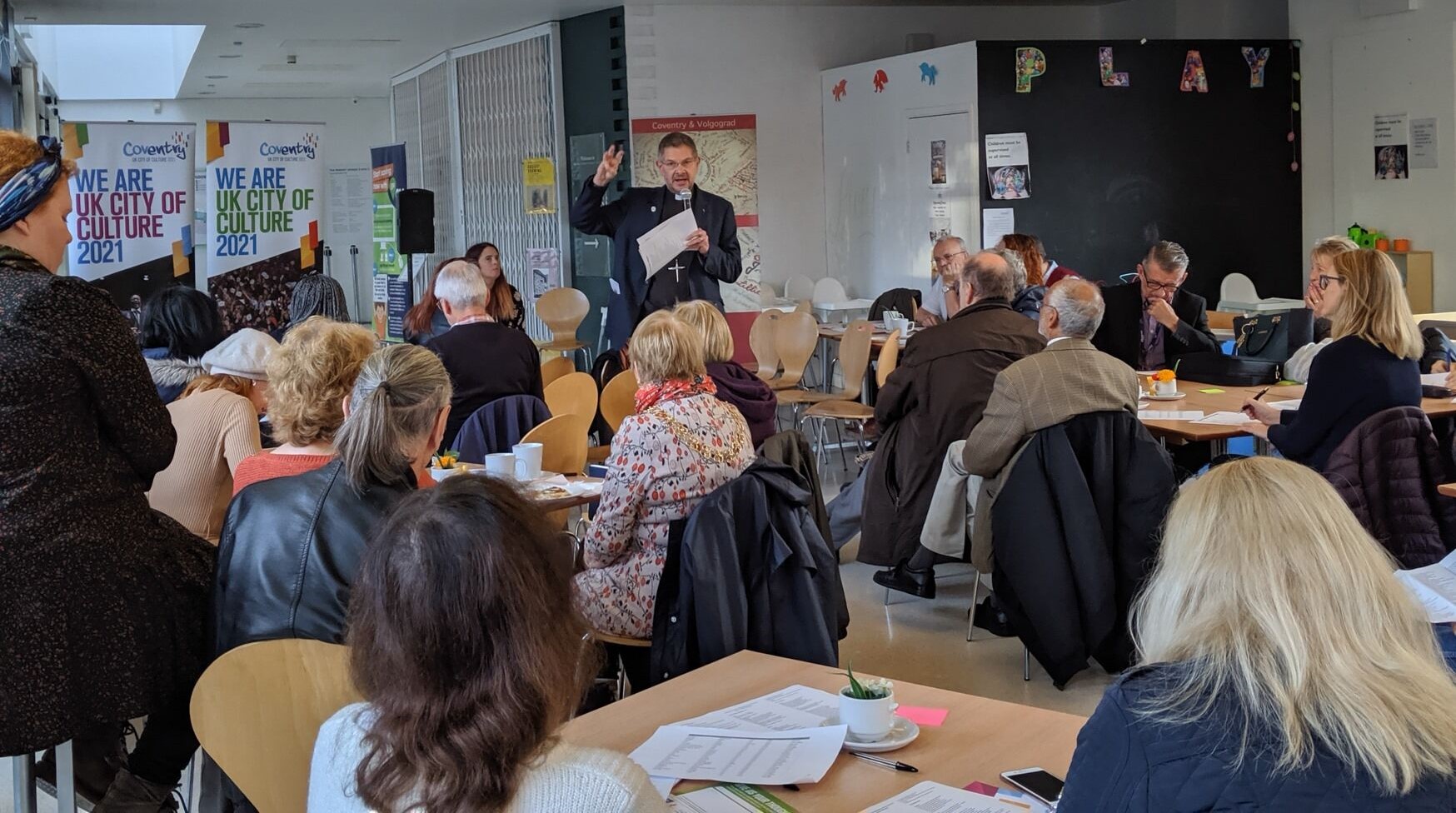 Culture Conversations (Photograph: Coventry City of Culture Trust)
The early involvement of the local universities in the UK City of Culture (UK CoC 2021), including the generation of the Performance Measurement & Evaluation Strategy, has seen a substantial effort to encourage and fund research to assess the differences that UK CoC 2021 has made to Coventry over and above the Economic Impact and Social Value assessments.
These research and evaluation efforts have involved a large variety of quantitative and qualitative studies undertaken through a range of (multi-)disciplinary perspectives and different research modes that are presented below. In many instances, researchers have worked with local people and organisations to assess the differences that UK CoC 2021 has made to Coventry.
This research, together with the dissemination of its results, has been central to the knowledge exchange process.
Focus Studies
To address outcomes identified within the Performance Measurement & Evaluation Strategy, the City of Culture Trust commissioned a series of focus studies. Teams at both Coventry University and the University of Warwick undertook independent research and produced reports that address specific themes:
Focus study research reports were critically assessed and writing was supported by the monitoring and evaluation team.
Assorted Studies
In addition to the commissioned focus studies and future trends papers, there have been many other assorted studies undertaken in relation to UK CoC 2021. Each study illustrates a different aspect of the year and helps to paint a more vivid picture of Coventry.
The Transforming Leadership programme was designed to support a diverse group of established, independent and emerging leaders through a two-and-a-half-year leadership programme.
A review on Research and Future Cities of Culture promoted a research-led approach to how culture might impact the specific needs of a place and diverse communities.
A three-year study considered Arts and Homelessness in Coventry in relation to UK CoC 2021 and how re-positioning arts and creativity can change perceptions, policy and outcomes.
Headphone Verbatim Theatre is a method of data gathering that involves a performance from the words spoken by interview participants to help incorporate citizen experiences in policy design and evaluation.
Two strands of the UK CoC 2021 broadcast programme were evaluated: traditional approaches involving television, radio and web;  and the digital use of social media, live streaming and podcasts.
Analysis of data from the Coventry Household Survey 2022 found that greater cultural engagement led to individuals having higher wellbeing scores.
The Key Cities network published a Culture and Place in Britain report that called for a more inclusive approach to stimulating the economy and highlighting a link between low cultural engagement and deprivation.
In spring 2020 local artists were funded through Coventry Creates to work with researchers from the University of Warwick and Coventry University − resulting in a wide range of innovative artworks presented through a digital exhibition.
Future Trends Series
The Future Trends series discusses ways of thinking about the value of culture: the importance of research in understanding the place of culture in everyday lives, its impact on local people, society, economy and wellbeing and prosperity at large; and how this research-informed approach connects with the needs of policy making. Seven papers have been written, supported by case study evidence from UK CoC 2021:
Coventry Digital
Coventry Digital is an online resource about the city of Coventry and represents aspects of the city through the years.
At its simplest, the Coventry archive is a collection about Coventry, made up of documents, maps, photographs, sounds and videos. It can help to link people, places and times. With every photograph, film, document and video there is a story to tell. Who are the people and the places, and what time does the asset speak of? To whom does the item belong? Who created it?