Coventry Boosted by Tourism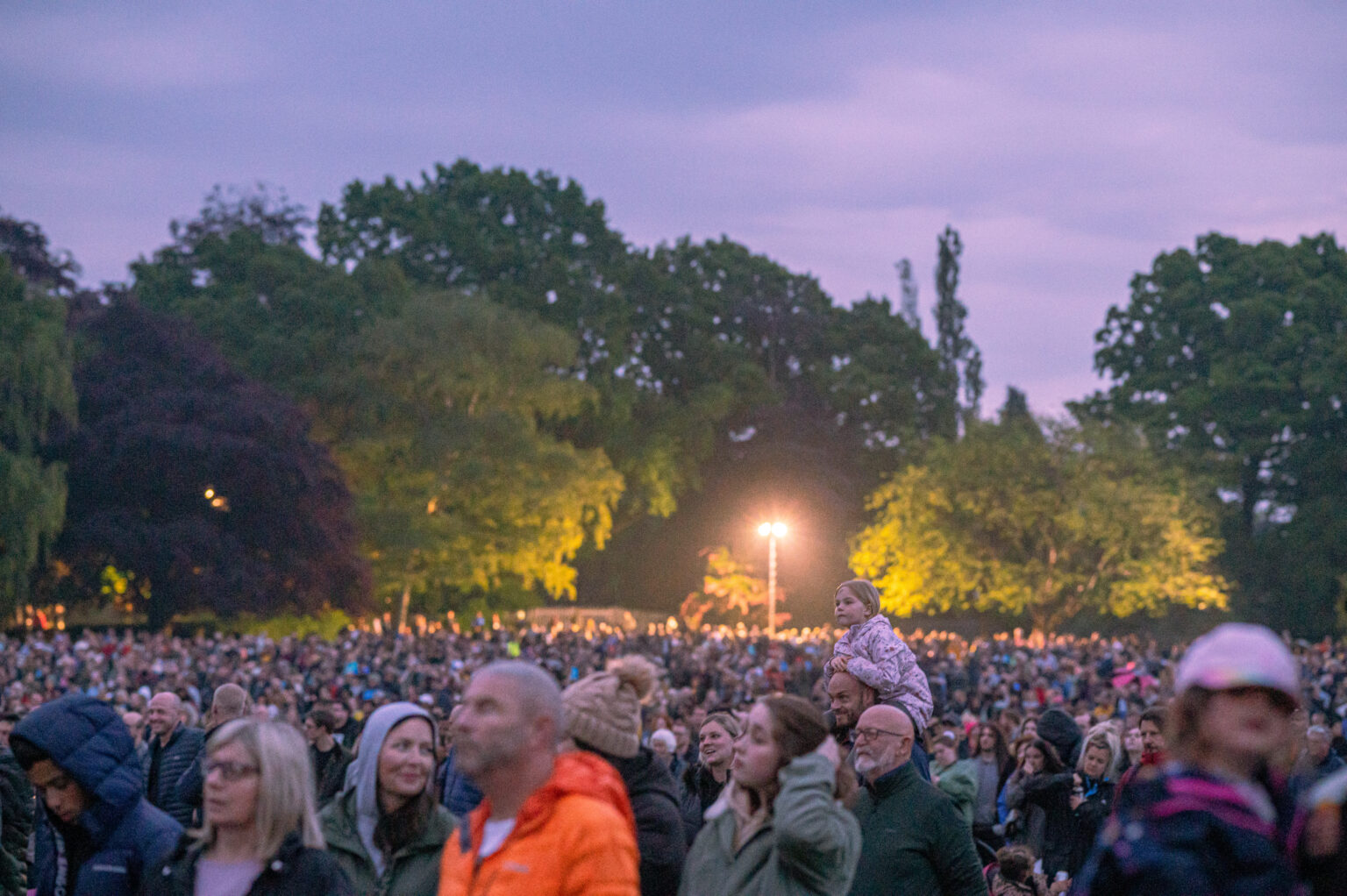 Our Wilder Family – War Memorial Park, Coventry (Photograph: Jamie Gray)
Introduction
The results of an economic impact report on tourism in Coventry, commissioned by Destination Coventry, in partnership with West Midlands Growth Company, show that Coventry UK City of Culture (UK CoC 2021) contributed towards a record year for tourism in 2022. These visitor numbers helped the city to recover from the Covid-19 pandemic more quickly than other areas of the West Midlands region.
We didn't anticipate that the visitor economy would recover this quickly from the pandemic and it's fantastic to see that Coventry is also significantly out-performing the recovery of the wider WMCA visitor economy.
Our visitor economy has not only recovered to pre-pandemic levels, it has grown significantly beyond our record level, which is testament to how tourism is thriving in Coventry.
Methodology
The findings are taken from a report, which uses data from a specific calendar year, produced by Global Tourism Solutions using its STEAM (Scarborough Tourism Economic Activity Monitor) model.
The model highlights how many visitors are attracted to a destination and how much they spend in the local economy. It uses local data including attractions footfall, car park usage, festival and event statistics, and hotel market data to formulate the report.
2022 Tourism Data
Tourism in Coventry enjoyed a record year, surpassing pre-Covid-19 pandemic numbers.
The value of the visitor economy in the city was £750.86 million and recovered to surpass pre-pandemic levels.
It broke the previous record set in 2019 and saw growth in visitor numbers to 11.05 million – a one million increase on 2019 and near three million on 2021.
Visitor spend figures showed a £250 million increase on 2021 (figures that were below pre-pandemic levels), but also a 26.3 per cent (£156.5 million) increase on 2019.
Key events including Radio 1's Big Weekend, UK CoC 2021 and the Birmingham 2022 Commonwealth Games have been identified as drivers for the growth – with visitor numbers peaking in May and August.
Coventry has seen percentage growth in visitor numbers of nearly double the wider West Midlands region, and experienced an economic impact boost of 26.3 per cent compared to 7.3 per cent of the area covered by the West Midlands Combined Authority (WMCA).
The 2022 Report
2021 Tourism Data
The 2021 figures showed that tourism in the city recovered from the COVID-19 pandemic at a much quicker rate than in the wider region.
Major events including Coventry's year as UK CoC 2021 played a key role in the growth of the city's visitor economy, with figures for 2021 showing an increase of £265 million on 2020 statistics.
Figures indicate growth across all areas of the tourism sector in Coventry, including in the number of beds available in the city, as well as overall visitor numbers.
The city attracted 8.2 million visitors during the year.
Visitor numbers peaked in July and August due to the UK CoC 2021 year and the release of pandemic restrictions.
The figures showed a quicker rate of recovery in Coventry in comparison to the wider West Midlands, with visitor numbers up 103 per cent in Coventry from 2020 to 2021, with figures for the West Midlands Combined Authority region showing a 72 per cent increase.
The 2021 Report