Coventry's Future Cultural Governance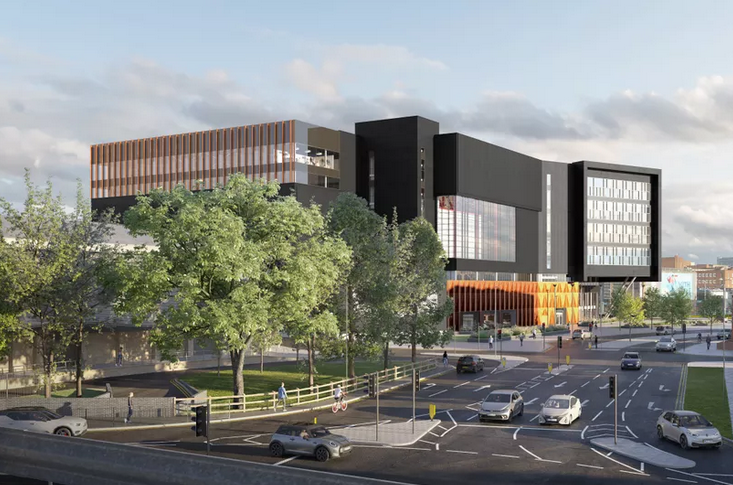 Proposed City Centre Cultural Gateway (Image: Coventry City Council)
Background
Coventry's year as UK City of Culture 2021 (UK CoC 2021) will be remembered; but it was just a moment in the city's rich history. Cultural and heritage activities have always engaged the people and communities of the city, and these will continue into the future.
Coventry City Council, Coventry University and the University of Warwick have collaborated in the monitoring and evaluation of UK CoC 2021 since 2019. They have now reaffirmed their commitment, through the Coventry Culture Works partnership, to work together (with other stakeholders) for the benefit of Coventry's cultural, creative and heritage sectors. This includes through the development of the City Centre Cultural Gateway.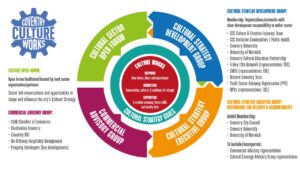 Particularly important to this approach are the Cultural Strategy and the One Coventry Plan.
Coventry Cultural Strategy
The bid to become UK CoC 2021 was part of a wider movement and was inspired by the development of the ten-year Coventry Cultural Strategy. The UK CoC 2021 year sat at the mid-point of this strategy and its outcomes therefore contributed towards the Coventry Cultural Compact's mid-term (2022) refresh of the document.
Our vision is that by 2027 Coventry will be a culturally attractive, vibrant and prosperous city to live in, work in and enjoy.
Objective of the Coventry Cultural Strategy
The strategy is overseen by Coventry Culture Works, a new partnership between the cultural sector and key partners in the city. Its purpose and ambition is to support and invest in Coventry's amazing cultural sector and its vital role in leading change in the city.
Assessment and Consultation
The Cultural Strategy was created following an audit of cultural, heritage and public arts assets that existed in Coventry, and a consultation exercise with local stakeholders.
One Coventry – Working together to improve our city and the lives of those who live, work and study here.
The One Coventry Plan 2022–2030 vision
Identifying Coventry's Priorities
Following the success of the previous plan, that ran from 2014 until 2021, views were sought from Coventry's residents and stakeholders to define the priorities for 2022–2030.
One Coventry Plan 2022−2030
The plan describes the way that Coventry City Council brings people and organisations from across the city together to work as one, to make the biggest, positive difference to the lives of those who live and work in the city.
The vision and priorities for the city, include:
increasing the economic prosperity of the city and region
improving outcomes and tackling inequalities within our communities
tackling the causes and consequences of climate change

continued financial sustainability of the Council

the Council's role as a partner, enabler and leader.