Planning For Coventry's Future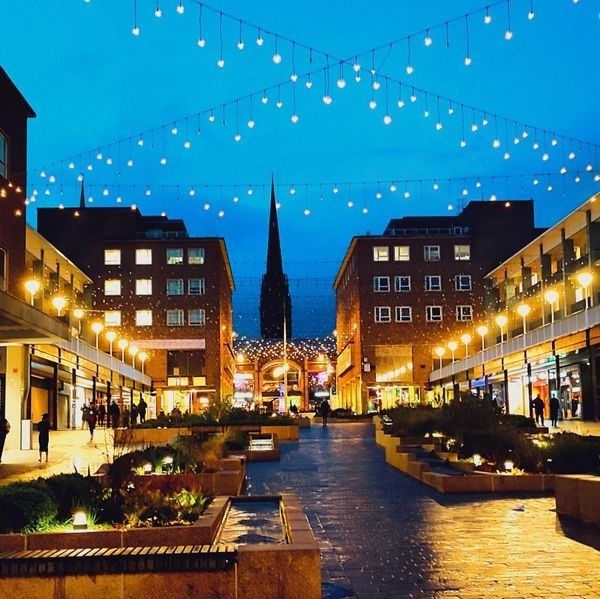 Upper Precinct, Coventry (Photograph: Coventry University)
Coventry's Future Cultural Governance
Coventry City Council, Coventry University and the University of Warwick collaborated in the monitoring and evaluation of UK City of Culture 2021 (UK CoC 2021). They have now reaffirmed their commitment, through the Coventry Culture Works partnership, to work together (with other stakeholders) for the benefit of Coventry's cultural, creative and heritage sectors.
Particularly important to Coventry's Future Cultural Governance are the Cultural Strategy and the One Coventry Plan.
Coventry's Citizens' Assembly on Arts, Culture & Creativity
In 2021, a partnership led by Talking Birds organised and held an arts, culture and creativity based Citizens' Assembly entitled Art for the People. Over a six-week period, 50 Coventry residents considered how arts, culture and creativity will shape a better future for Coventry?
A series of recommendations were made to clearly sketch a better future for Coventry. These were presented to Coventry's Cultural Compact and some of the ideas were incorporated into the city's Cultural Strategy refresh.
Coventry Boosted By Tourism
The results of an economic impact report on tourism in Coventry, commissioned by Destination Coventry, show that UK CoC 2021 contributed towards a record year for tourism in 2022. These visitor numbers, calculated using the STEAM model, helped the city to recover from the Covid-19 pandemic more quickly than other areas of the West Midlands region.
The model highlights how many visitors are attracted to a destination and how much they spend in the local economy. It uses local data including attractions footfall, car park usage, festival and event statistics, and hotel market data to formulate the report.
Cultural Data
UK CoC 2021 generated an unprecedented amount of data relating to cultural participation and engagement across the city's neighbourhoods and communities. This has made Coventry into a rich place for cultural data that can be used to plan its future.
Alongside this, uniquely amongst local authorities, Coventry has a Household Survey − conducted every two to three years since 1988 (most recently by M.E.L Research) − which asks a representative sample of Coventry residents about their views of their local area, city, behaviour, concerns, cultural participation and, in recent years, their wellbeing.
Managed by Coventry City Council's Insights team, these data can be accessed amongst other demographic, housing and environment, economy and prospects, and health and wellbeing data, through the Coventry Citywide Intelligence Hub and Headline Statistics. This enables cultural data collected through UK CoC 2021 to be compared and contrasted with other metrics across time and geographical scale.
The Coventry City Council Insight team produces a regular e-bulletin that provides information on a range of city related topics. The team can be contacted for further information.
Coventry Cultural Place Profiler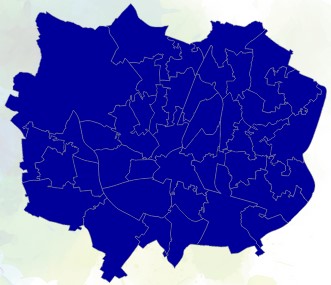 The Coventry Cultural Place Profiler has been designed to enable cultural organisations to plan and deliver against place-based outcomes using cultural and non-cultural data. The profiler allows users to find information about a place at a hyper-local level to understand the needs of communities when planning cultural activity.
The Cultural Place Profiler is split into three sections:
an Area indicator that provides details for a selected Coventry location, together with comparative city-wide data
a Single Map Indicator that shows variance across different areas of the city
a Dual Map Indicator that enables direct comparisons of data for chosen locations and shows any correlation.
Cultural Data Projects
Working with Warwick Business School, data-related projects were commissioned and managed by Coventry City Council's Insights team to analyse Coventry residents' participation in UK CoC 2021 activities. These examined:
ticketing and exit-survey data
sentiment surveys, Coventry household survey and participation data
ticketing data and residents' cultural participation
attitudes to Covid-19 and attendance at events.
What Data Tells Us About Coventry
In February 2022, the Coventry City of Culture Trust released What Data Tells Us About Coventry. Themes included:
Demographics
Cultural
Education
Employment
Green Futures
Gross Value Added (GvA)
Health
Tourism
Young People.